Prep 15 mins
Cook 25 mins
A great sweet tasting dish that is a snap to make
Directions
Preheat oven to 350 degrees F (175 degrees C).
Grease a 11x7 inch baking dish.
In a mixing bowl, whisk together the olive oil, raspberry vinegar, honey, mustard and dill weed.
Arrange the tilapia filets in a single layer in the prepared baking dish.
Pour mixture over the fish filets, coating the filets evenly.
Bake in a preheated oven, uncovered for 20 minutes or until fish is flaky with a fork.
Most Helpful
Like a couple of other reviewers, I didn't have raspberry vinegar. In fact, at the risk of sounding ignorant, I've never even seen it before. However, I went with 1/4 cup of raspberry preserves and a couple of tbsp. of rice wine vinegar (excellent idea, daisydog!). Did everything else pretty much as directed, though, and it was delicious. Thanks for posting.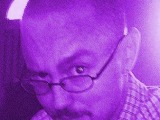 Made this recipe tonight for dinner and enjoyed it quite a lot. I didn't have tilapia, so I used it on salmon fillets instead. I marinated the salmon for about an hour beforehand in the sauce. The 20 minute cooking time was not enough since the salmon fillets were thicker than your average tilapia, so I finished them off in my stove-top grill pan. I also used raspberry preserves, rather than vinegar, and found it worked well. Very tasty. Will make this recipe again.

This was wonderful beyond words. It was so light. I made a few changes. Instead of tilapia, I used walleye. Instead of using raspberry vinegar, I used Smuckers Red Raspberry jelly. I filled a 1/4 cup mostly w/the jelly and then just threw some rice wine vinegar to fill the remainder of the cup. I was so pleased with this and it is definately a keeper!