ChefLee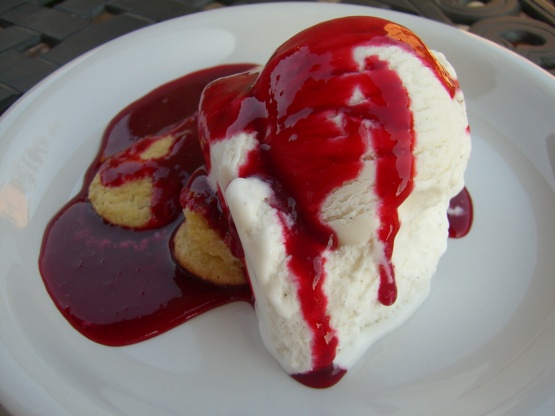 You can use this sauce for everything! From drizzling over cheesecake, cream puffs or pound cake- to ice cream, chocolate souffles or swirled into a vanilla souffle right before you bake it. You can also use it in a pitcher on the table to pour over pancakes, waffles or crepes. From Room For Dessert.

I made this using frozen mixed berries and I cut the recipe in half and then in half again because I only needed a little bit. This turned out to be the perfect amount. Even substituting and cutting it down this turned out fantastic! It was incredibly easy to make and quick. It is perfectly sweetened and will taste great on this cheesecake I have. Thanks!
Pass the raspberries through a food mill fitted with a fine disk, or puree the raspberries in a food processor and press through a sieve to remove the seeds.
Heat the sugar and the water to gether until the sugar is dissolved.
Stir it into the raspberry puree and add the lemon juice and the kirsch or framboise, if desired.
Taste and if necessary adjust with additional sugar, lemon juice or kirsch or framboise.