I love champagne and this is so delicious! From Barefoot Contessa in Paris.
6 teaspoons raspberry liqueur
1⁄2 pint fresh raspberry
750 ml of good champagne, chilled
Directions
Pour 1 teaspoon of raspberry liqueur into each champagne glass and add 2 or 3 raspberries.
Fill each glass with champagne.
Enjoy!
Most Helpful
Delicious and dangerous! So pretty and bubbly that one forgets it is intoxicating. Lovely, Susie!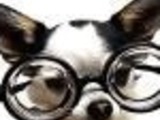 I made a slightly less 'royale' version of this by using my always-handy (cause it's cheap!) Prosecco, but I did use Chambord! Very special way to drink wine.

I loved this! Used the last of my chambord and wished I had more. Add more raspberries - they taste so good after sitting in the champagne for a while! Made for the Babes of ZWT4.