Rita1652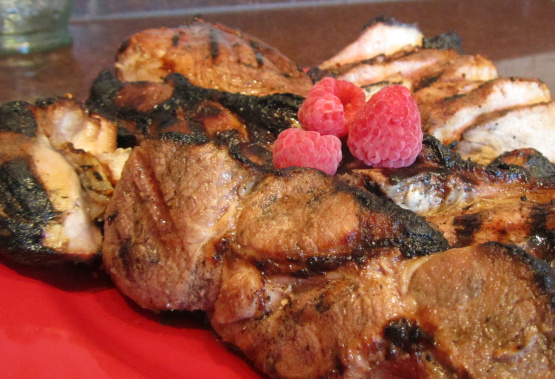 This is a great and different way to cook country-style pork ribs. I'm sure it'd work with regular ol' pork ribs, pork chops, or even chicken. (NOTE: Prep time does not include marinating.)

So sorry as I think this should have been slow cooked to reduce the fat. Or grilled over direct heat to brown then over indirect heat to cook through. A final brush with raspberry preserves would have enhanced the raspberries. I did cut back on the oil to 1/4 cup. Some heat from chilies like chipotles would do this really good.
Mix the first four ingredients together and use the mixture to marinate the ribs for at least four hours (overnight is much better, though).
Cook the ribs on a hot grill for 8-10 minutes, turning them and allowing them to cook for another 6-8 minutes on the other side.