A lovely raspberry-fruity bar made all the better with the addition of roasted pecans. When I buy a bag of pecans I roast them in the oven and store them in freezer so they are ready to use for any recipe!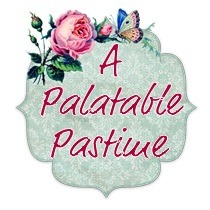 These were delicious! They baked up perfectly into nice bars with the texture and flavor of raspberry "fig newtons". The only difference in the recipe from mine was that I could not crumble the dough on top as stated since it was too wet- so I spooned it on and that turned out ok. Thanks for participating in the contest and I wish you the best of luck!
Preheat oven to 350 degrees F.
Spray 9 by 13 baking pan with cooking spray.
Roast the pecans by spreading on a jelly roll pan and roasting in the oven for 10 - 15 minutes. Stir every 5 minutes (after 10 minutes check every 2 minutes so they don't burn!).
Cream together the butter, honey and sugar in a medium mixing bowl.
Add the salt, baking powder, flour and pecans and mix well.
Reserve one cup of dough for topping.
Add lightly beaten egg to remaining dough and mix well.
Spread this dough along bottom of prepared pan.
In microwave, warm the preserves to make them easier to spread.
Spread preserves over the dough in the pan.
Crumble the reserved dough over the jam (the dough will be soft).
Cook for 30 - 35 minutes until golden brown around edges.
Let cool before cutting.