Raspberry-Peach Smoothie (Diabetic)
jenne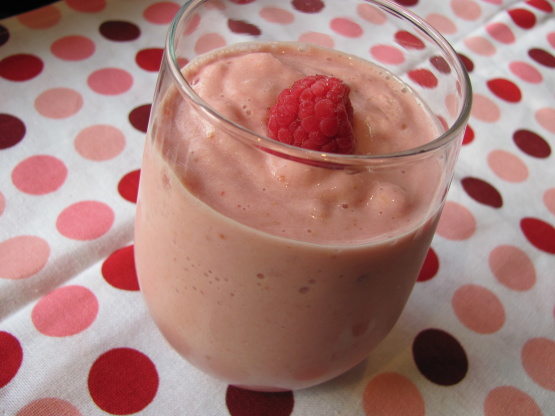 This recipe is from a health magazine and was created by a Diabetes Education Program Director. It has low glycemic index ingredients such as peaches, apples, milk and yogurt. The moderate glycemic index ingredients would be the raspberries and the high index item would be the honey. It is very yummy and not overly sweet! I think it favors a milk shake! They say feel free to sub out blueberries or strawberries for the raspberries.
thanks for this recipes Not To Miss: http://thebestfoodhealth.blogspot.com/2015/11/diabetes-friendly-desserts.html Having diabetes doesn't mean you can't enjoy all the yummy desserts you loveduring the holiday season!It's no fun to turn down decadent desserts due to blood sugar concerns.Take back the holidays by whipping up simple,delicious treats that evoke the spirit of the holidays without sacrificing flavor. Get ready to say "Pass the pie, please!" and feast on just a few of these mouth-watering recipes.
Place all ingredients in the blender and process on high until smooth.
NOTE: I had to add more milk than the recipe called for, as mine was too thick.