Raspberry-Lime Coconut Freezer Pops
awalde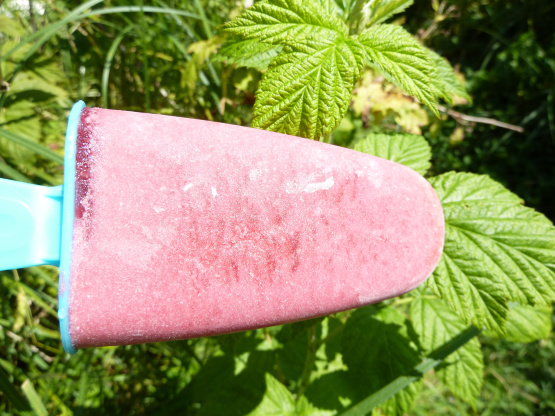 Cool and refreshing treat for summertime. Yield depends on size of popsicle holders. Mine are the kind with a plastic handle and stick and hold about 3 ounces. You can also use 3-oz paper bathroom cups and popsicle sticks. From "A Taste of Thai" products. The original recipe calls for 1/2 cup sugar but I found that too sweet. You can use Lite coconut milk and Splenda, also.

Oh Lordy these are soooo good! next time I'm going to make these using strawberries, I put the mixture into a pan as I didn't have any freezer pop holders, I am going to make this many times again, soo good, thanks Mike!
Add coconut Milk, raspberries, sugar and lime juice to blender. Blend until smooth.
NOTE: If you do not want the seeds, strain mixture through a fine mesh sieve.
Pour mixture into freezer pop holders and insert sticks. Freeze 5 hours or overnight.