Rita1652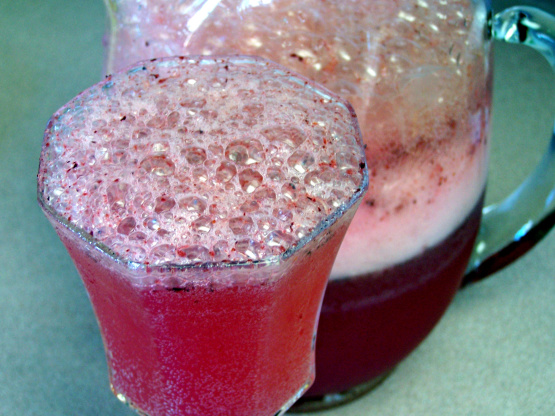 I found this in a magazine several years ago and it is now an all time favorite requested for any special event. It is awesome for summertime barbecues, etc.

This is an amazing drink! I love it and will be making it again and again! Some of us need easy and this is perfect! I used Diet Sprite instead of ginger ale.
Defrost raspberries saving their juice and discarding the berries.
Mix all ingredients and pour back into pop bottle to keep carbonation.
We like to freeze it into a slush.
Prep time does not include defrost time.