My mom would make this often in the summer. The tart/sweet berries are delicious with the chocolate, and the whipped cream is a must!
Directions
Heat water in a med. saucepan over medium heat.
Add in sugar, jello and cornstarch.
Simmer and stir until thick.
Arrange berries in even layer over crust.
Pour jello mixture over top.
Chill several hours until firm.
Serve with whipped cream.
Most Helpful
This is a nice and easy pie recipe that you're able to make in advance. The whipped cream is a must. Without it, I think the pie would be a little bit too tart. I really appreciated the ease of prep. Thanks!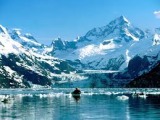 Very Yummy! We all enjoyed this very much...even me, and I do not like Jell-O. I love the simplicity of this recipe and how well the pie holds together when sliced, it makes it a perfect desert to take to a potluck or picnic. As mentioned in the AUS/NZ Swap, I will definitely be making this again real soon :o)
Thank you Lawsome for a great dessert recipe! Easy to prepare and delicious to eat! I did not have enough fresh raspberries so I added 1 large ripe peach (cut into slices) and some blueberries. Yummy!! 9/14/07 - I now have a digital camera and this is my first Zaar recipe photo!!! Hope you like it Lawsome, we love this recipe! Raspberries and chocolate are two of my favourite things!