This is a must-have with a Thanksgiving turkey or a roasted chicken....besides tasting out-of-this-world, it looks as good as it tastes....the cream cheese in the middle, is a nice change from the regular fruit mold.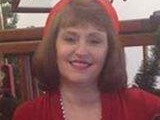 I made this for Thanksgiving and it was just beautiful and tasted just as great. I was so impressed with myself for making such a dessert as I've not had much experience with jello molds before. There were just a few leftovers. I took them home, and when everyone when to bed, I quietly got a spoon, sat down to watch an old movie, and ate the rest of it! This is a definite try!
In a bowl, dissolve gelatin in boiling water.
Stir in the raspberries, pineapple and salt.
Pour half into an 8-cup ring mold coated with nonstick spray.
Refrigerate for 30 mins or until firm.
Let remaining gelatin mixture stand at room temperature.
In a mixing bowl, beat cream cheese and sour cream until smooth.
Carefully spread over gelatin in mold; top with remaining gelatin mixture.
Refrigerate for 6 or more hours before using.
Store in fridge.