Rita1652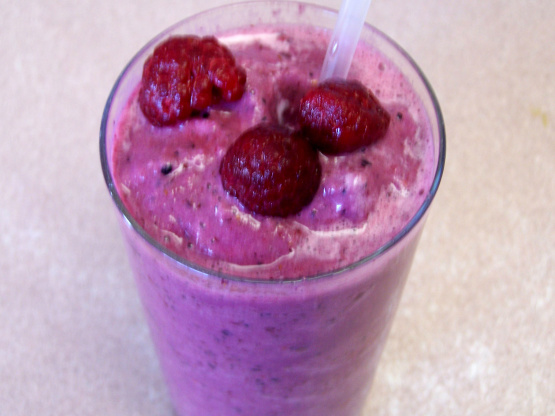 It's summer time and we are all looking for those cold refreshing drinks. This is one that I found in a 1963 edition of Family Cooking, a cookbook published by Parents' Magazine.

I read this and thought "I have almost exactly 1/4 cup of low fat vanilla ice cream left!" so I went and made it for lunch! I used skim milk and frozen blackberries since I could not find my rasberries. I added a dash of splenda since I thought it wasn't quite sweet enough for me (but that could have been because of the blackberries). Since I used low fat ice cream, the drink was only 3 WW points. A very nice treat. Thanks JQ!
Place all ingredients into a blender and blend.
Enjoy.