Raspberry Float (And Variations)
KelBel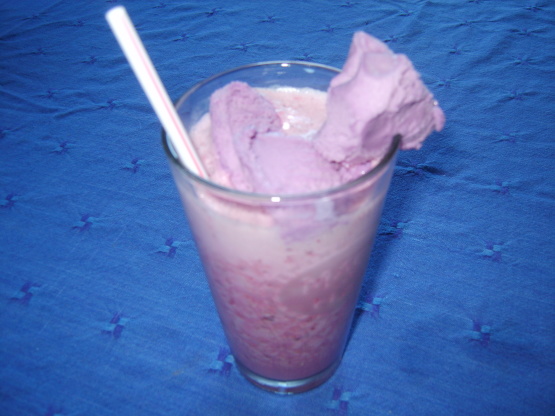 Recipe by Bev
Feel free to substitute your favorite strongly flavored fruits such as apricot, peach or strawberries for the raspberries. Coordinate your favorite flavored ice cream accordingly!
This is a tasty float. I blended a little raspberry sherbet that I had on hand in with the raspberries/milk mixture. This combination tasted great with the strawberry ice cream. I also loved the addition of almond extract.
In a 16 oz glass blend raspberries, milk, and almond extract.
Top with ice cream.
Add milk to fill glass.