Raspberry Dressing (Vinaigrette), No Added Sugar
NELady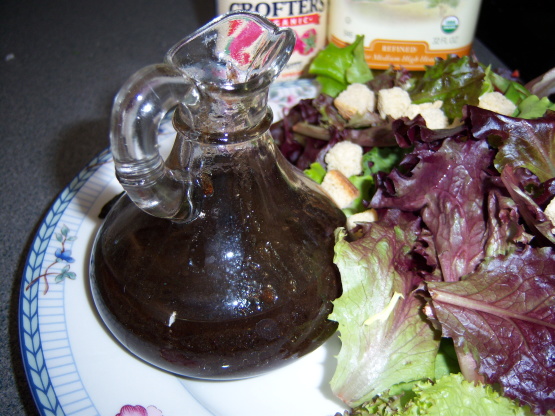 This dressing is so tasty that I could eat it with a spoon, but amazingly it is suitable for serving to the two in my family who are diabetics. You would never guess that it has no sugar added. I adapted this recipe from one I believe I originally found in Homemakers magazine. Serving size is calculated as 2 Tablespoons per serving, but that will depend on personal preference.
2

tablespoons raspberry vinegar

2

tablespoons no-sugar-added raspberry jam (I use President's Choice Blue Menu 50% fruit raspberry, sweetened with sucralose)
1⁄3 cup canola oil
Whisk raspberry jam, and raspberry vinegar together.
Add canola oil in a slow, steady stream while whisking. Vinaigrette will thicken.