Prep 20 mins
Cook 55 mins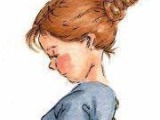 A cake spiced with cinnamon and mace, a yummy filling featuring raspberries and a crunchy almond topping assure this tempting treat will brighten any buffet. It's delicious home-made goodness will bring folks back for seconds!
Directions
In a saucepan, combine sugar, cornstarch, water and raspberries.
Bring to a boil over medium heat; boil for 5 minutes or until thickened, stirring constantly.
Remove from heat; stir in lemon jice.
Cool.
Meanwhile, in a bowl, combine the first six crust ingredients.
Cut in butter until mixture resembles coarse crumbs.
Beat eggs, milk and vanilla; add to crumb mixture and mix well.
Spread two thirds of the mixture into a greased 13X9X2 inch baking dish.
Spoon raspberry filling over crust to within 1 inch of the edges.
Top with remaining crust mixture.
For topping, combine flour and sugar; cut in butter until crumbly.
Stir in almonds.
Sprinkle over the top.
Bake at 350*F for 50 to 55 minutes or until lightly browned.
Most Helpful
From Taste of Home, this is a fabulous recipe. The cake layer is moist and rich, but not too sweet. I ued freshly picked raspberries (and enjoyed the seeds!), but had no mace, so subbed a few shakes of nutmeg. I sprinkled the almonds over the top rather than mixed them into the final layer. A very impressive treat!

Moist, not overly sweet & very much like a coffee cake! I chose this recipe to use up 2 cups of frozen raspberries left from another recipe; however, I was out of almonds so I substituted with chopped walnuts. I wish I'd put the mixture through a strainer to remove the seeds as I hate getting them stuck in my teeth. Thanx MarieAlice!