Raspberry Creme Fraiche Tart
Prep 45 mins
Cook 45 mins
I got this recipe from Bon Appetite. It is really a terrific desert and pretty easy. I get tons of compliments every time I make it. If you can't find pre-made creme fraiche at your local grocery store you can make your own the day before (see directions below), ...tons of other creme fraiche recipes on Zaar. Check the tart as it cooks, if the top starts to brown too much, place a tin foil tent over tart. Be careful not to let the foil touch the tart custard, it ruins the look of the baked custard.
Directions
Place baking sheet in bottom of oven.
Pre-heat oven to 375 degrees.
Wrap outside of 11-inch-diameter tart pan with removable bottom with foil.
Using electric mixer, beat butter, 1/2 cup sugar and salt in large bowl until blended.
Add 3 eggs and 1/2 teaspoon vanilla; beat until smooth.
Add flour, beat just until blended. Spread batter over bottom and 1/2 inch up sides of pan.
Beat 1/4 cup sugar, 1 egg, 1/2 teaspoon vanilla and creme fraiche in bowl until well blended.
Spread custard over batter.
Arrange berries 1/4 inch apart atop custard.
Sprinkle tart with 2 tablespoons sugar.
Bake tart until set and brown around edges, about 45 minutes.
Cool.
Remove pan sides.
Place tart on platter. Dust with powdered sugar if desired.
**Creme Fraiche - heat 1 cup whipping cream to 85 degrees. Remove from heat; mix in 2 tablespoons of buttermilk. Cover; let stand in warm draft-free aea until slighty thickened, 24 - 48 hours depending on temperature of room.
Reviews
Most Helpful
We all loved this. I think I must baked mine less than Kiwidutch as the top was a more uniform golden color--I did tent it mid-way through baking. It is a little clafouti -like--but more elegant. A winner for us, Mrs. G!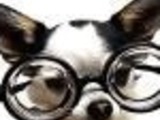 Some liked it not, some liked it lots.. a big variation in tastes over this one Mrs G. The cakelike texture at the bottom was the biggest thing our guests either loved or hated... 6 guests rated this between 2 and 5 stars (I'm not allowed flour at the moment c.f. allergy testing so didn't try it) I think that the only fair way to rate this therefore is to go gracefully to a centre position, Please see my rating system, a lovely 3 stars:) Thanks !