Raspberry Cream Sandwich Cookies
ChefLee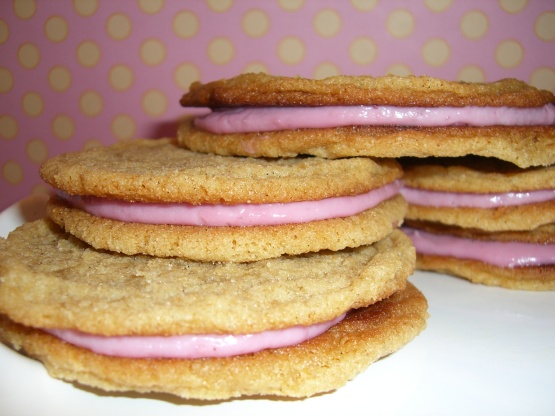 from Martha Stewart's latest magazine..want to put it here for future reference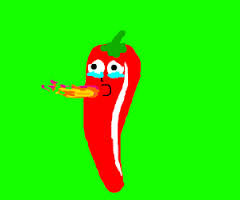 These are heaven!!!!!!!!!!!!! Martha Stewart would be proud of me because I used Kerrygold butter, Guirardelli white chocolate and I sifted my dry ingredients very well. These are worth the trouble, believe me!!!! The fresh raspberry creme filling is one of the best things I have ever tasted!!! These cookies bake up great too!! I did one batch the full size with the 1 inch scoop but then I wanted some little ones so I split each scoop in half and I baked them half as long and it totally worked out great!!!! So on the full size cookies, I baked for 4 then 5 minutes. And on my little cookies, I baked for 2 then 2 1/2 minutes. Love, Love, Love these cookies!!!! Thanks for posting!!!!!!!!!!!!!
Preheat oven to 350*.
Whisk flour, baking soda, and salt; set aside.
Mix butter, and 1 1/2 cup gran. sugar, with mixer on medium high speed till pale and fluffy.about 2-3 minutes.
Add egg, extract and vanilla seeds.mix well till smooth. Reduce speed to low.
Gradually add flour mixture.Mix till well combined.
Scoop batter using a 1" ice cream scoop, space about 2" apart on sheets lined with parchment paper.
Bake cookies 4 minutes. Remove sheets from oven and gently tap baking sheets to flatten cookies---return to oven, switching positions and bake till cookies are set--4-6 minutes more.
Let cool on parchment paper on wire racks.
Puree raspberries and remaining 2 tsps sugar in a food processor. Pour mixture through a fine sieve into a small bowl.press to extract all juice.
Discard seeds.
Melt white chocolate in heatproof bowl over simmering water.
Remove from heat, whisk in cream, in a slow stream.
Whisk in reserved raspberry mixture. Chill for 30 minutes.
When cookies are cooled, spread about 1 tsp raspberry cream on undersides of cookies.top with matching cookie half.
Store at room temperature in airtight container for up to 2 days.