Marney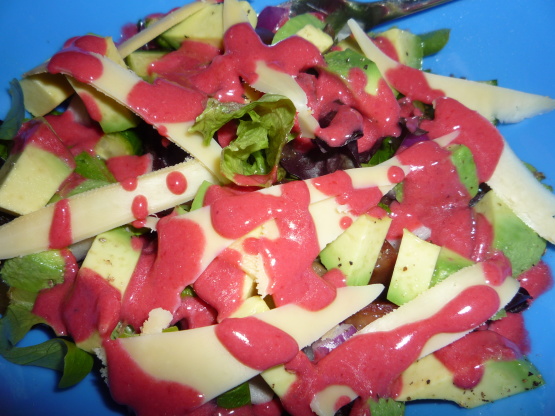 This dressing goes well with a salad of spinach, mandarin oranges and sliced purple onion.

Top Review by Marney
This is really good! I used it on our usual mixed green salad, SO yummy. I also made some chicken salad for my mom and sister with it. I mixed chicken cubes, pecans, apple chunks, celery and a little mayo with the dressing. I got a call from my sister thanking me for it and that it was the best chicken salad they've ever had. :)Thank you so much for posting Merlot!
Place raspberries in a blender and process until smooth.
Pour through a strainer into a bowl and press the mixture with the back of a spoon against the sides of the strainer to squeeze out liquid.
Discard seeds.
Combine the raspberry puree, olive oil,& remaining ingredients, whisking until smooth.
Chill.