Raspberry Cream Cheese Muffins
Prep 10 mins
Cook 25 mins

Directions
Combine cream cheese and butter in a large bowl. Beat with a mixer at high speed until well blended. Add sugar; beat until fluffy. Add vanilla, egg whites, and egg; beat well.
Lightly spoon flour into dry measuring cups; level with a knife. Combine flour, baking powder, baking soda, and salt. With mixer on low speed, add the flour mixture and buttermilk to cream cheese mixture, beginning and ending with flour mixture.
Gently fold in raspberries and walnuts.
Place 24 foil cup liners in muffin cups.
Spoon batter evenly into liners.
Bake at 350° 25 minutes or until a wooden pick inserted in center comes out clean.
Remove from pans; cool on a wire rack.
Most Helpful
i made these with blueberries for my co-workers and they all loved them! i added a little blueberry preserves to extra cream cheese and spooned a small dollop into the centers of the muffins! this turned out quite well!

Perfect way to use up all those fresh raspberries from my garden. These were very moist and had the perfect amount of sweetness to complement the berries. Would definitely make these again!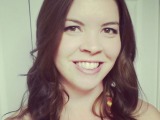 I cut the recipe in half and had them with some Raspberry Butter which brought them up another level. We couldn't get enough of them! My hubby had 3 and I had to hide one for myself for work or he would have eaten that one too!