wjorma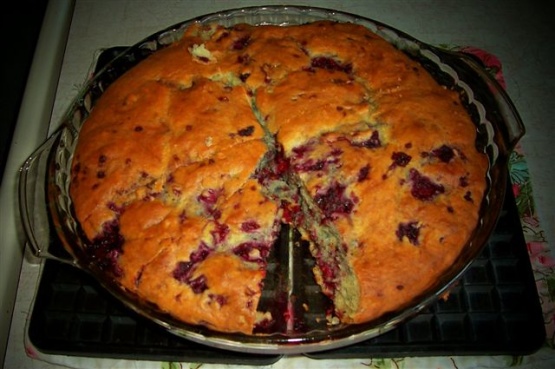 I used to put 1 cup chopped apples with 1 tsp. cinnamon in this coffee cake but the apples are gone so I tried frozen Raspberries and it came out nice.
Preheat oven to 350 degrees.
Sift together flour, baking powder, baking soda and salt. Set aside.
In large mixing bowl cream butter and sugar. Add eggs, one at a time. Beat well.
Sift dry ingredents together.
Add sifted flour mixture, a little at a time, alternating with a little yogurt until yogurt is gone, ending with the last of the flour.
Add the nuts and fold in the berries carefully.
Place into a sprayed 10 inch pan and bake for 50 minutes. Serves 12.