Raspberry Chipotle Freezer Jam - No Cook
Rita1652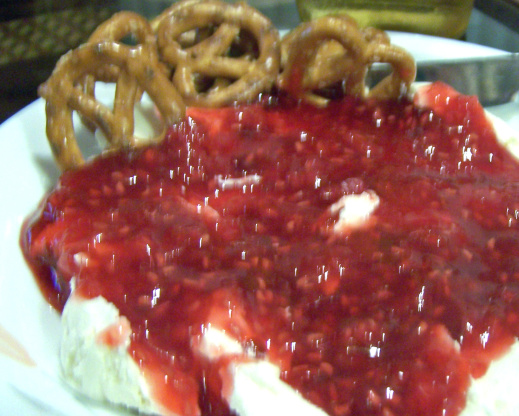 Saw this on line and had to add to my want to make list of recipes sounds yummy. How simple can it get to turn the freshness of berries into delicious jam for your family. Just imagine it glazed on pork or chicken, as a spread over cream cheese...... For a stronger smokey flavor and added heat, use additional chipotle peppers until your desired flavor is achieved. Using Ball Fruit Jell Freezer Jam Pectin For making No-COOK Freezer Jams Net Wt 1.59 (.45grams)
1⁄2 g pectin (Must be one 1.59 ounce pouch Ball Fruit Jell Freezer Jam)
1 1⁄2 cups sugar

4

cups crushed raspberries
Combine freezer jam pectin and sugar in a medium bowl, stirring to evenly blend. Set aside.
In food processor or blender, purée 2-3 chipotle peppers and 3 tablespoons adobo sauce; remove seeds from peppers if less heat is desired. Add chipotle pepper purée and crushed raspberries to pectin mixture. Stir for 3 minutes. Serve immediately, if desired.
For longer storage, ladle jam into clean freezer jars, leaving 1/2-inch headspace; apply lids. Let stand until thickened, about 30 minutes. Refrigerate up to 3 weeks or freeze up to 1 year.
Yield: about five 8-ounce jars.