Raspberry Chipotle BBQ Sauce
gailanng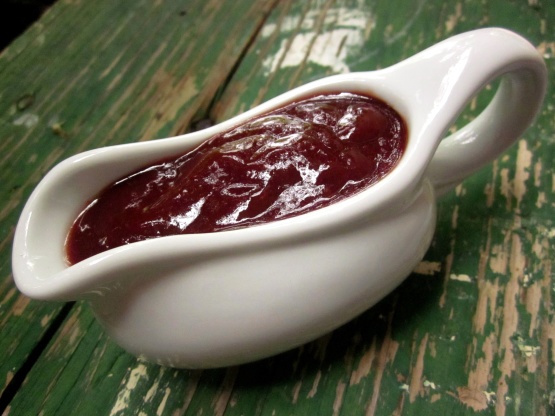 This recipes combines inexpensive bottled BBQ sauce with raspberry preserves and spices. You can adjust the heat by adding more or less peppers and adding honey if you like. It's pretty spicy, but mellows as it grills. We use it on baby back ribs, but I imagine chicken or other grilled meats would be good too.
Combine ingredients in a blender or food processor, process until smooth.
Brush on meat at grill time. We pre-cook our ribs in a roaster for about 2 hours so they are tender.