Prep 15 mins
Cook 15 mins

This is a light summer meal. To make it easier, use bagged salad greens and packaged "grilled" chicken breast. Serve with fresh baguette and a chilled, dry white wine.
Directions
For dressing:
Place dressing ingredients in a blender.
Cover and blend on high until smooth.
For salad:
Toss salad ingredients (except pepper) in a large bowl.
Place on chilled plates and top with dressing and pepper.
Reviews
Most Helpful
I used romaine lettuce from our garden for the greens, and greek raspberry yogurt rather than plain. The salad seemed a bit dry going down (perhaps because greek yogurt is thicker), but amazingly, the black pepper was really great with the dressing. Who would have thought that yogurt, raspberries, and black pepper make a great tasting salad. Thanks for sharing the recipe.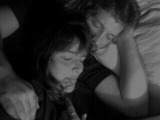 We thought this was a wonderful summer salad. We used fresh locally grown raspberries and it just upped the salad one more notch. It was a refreshing combination. Made for Everydays a Holiday tag.
This was a lovely salad! Not being a fan of red lettuces, I just used romaine. I used vegetarian chicken strips, and skipped the celery. For the dressing, I used vanilla yogurt and Truvia instead of sugar; I wound up with far too much dressing for the salad, so I just ate the rest of it plain -- a bit weird to be eating such tangy yogurt, but it was delicious nonetheless. Thanks for posting!