Raspberry Cheesecake Cookies
This is a Subway clone recipe that is very addicting.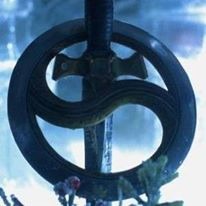 I saw this recipe when you posted it in CC and couldn't wait to make them last night. This is my new favorite cookie recipe! The raspberry and white chocolate flavors are wonderful together. I agree with your comment that they're "very addicting". I did have a problem with my first batch sticking to the baking sheet, but after greasing the sheets, the cookies came up with no problem. Thanks for sharing the recipe!
Combine butter and cream cheese until blended.
Add eggs, baking soda and brown sugar; mix until blended.
Add Jiffy muffin mix and chips.
Mix until blended.
Place in refrigerator for 1-2 hours.
Scoop onto ungreased baking sheet, placing 2 inches apart.
Bake at 350F for 12 minutes.