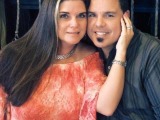 This zesty cheese ring can be also made as a log. The jelly may seem strange, but it is what makes this appetizer delicious!
1 lb shredded cheddar cheese
3⁄4 cup mayonnaise
5 medium green onions, finely chopped (white parts only)
1 pinch cayenne, pepper. (to taste)
1 pinch garlic salt, to taste
1 (10 ounce) jar raspberry preserves
1 (10 ounce) packagethin wheat crackers
Directions
In a medium bowl, mix together the Cheddar cheese, mayonnaise, green onion, cayenne pepper, and garlic salt until well blended.
Coat a ring shaped gelatin mold generously with cooking spray.
Spoon the cheese mixture into the mold, cover, and chill for 2 to 3 hours to set.
Unmold onto a serving plate, and pour raspberry preserves into the center.
Arrange wheat crackers around the outside of the ring.
**Cook time does not include chill time for mold to set.
Most Helpful
My aunt had her caterer make this one year for Thanksgiving... and I just had to track down the recipe. I tried this one and it got really good reviews at a potluck at work. Next time, I think I might try adding some kind of nut to the outside of the ring for another textural element/contrast. Fantastic overall though.
I've had this many times, only strawberry preserves were used instead of raspberry. It is probably even BETTER with the raspberry. This is a great party spread, sweet and savory at the same time. I had lost my copy of the recipe so I was very happy to find it here on zaar...thanks for posting.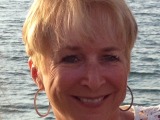 I madwe this as a trial run for the holidays, I used the 5 green onions white parts only but I think I will reduce the amount when I make it again, also I used Tabasco in place of cayenne and used fresh garlic, this is a great recipe thanks for sharing hon!... Kitten:)