Raspberry Beer & Champagne Cocktail
Chouny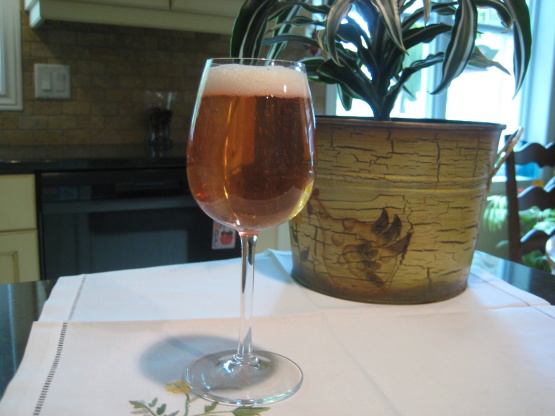 I first tasted this great cocktail in Bruges, Belgium. I was so thrilled when I discovered this drink even existed, because i really enjoy champagne and raspberry beer, but I never thought of putting both together. Beleive me, this is really tasty, it is fruity, bubbly and refreshing. Champagne can be substituted by any dry sparkling wine.
4

ounces raspberry beer (Lindeman raspberry flavored)

4

ounces champagne (or any dry sparkling wine)
Pour 4 oz of the raspberry beer in a wine glass.
Add 4 oz of champagne.
Celebrate !