Raspberries and Cream Mask for Sensitive Skin
Juenessa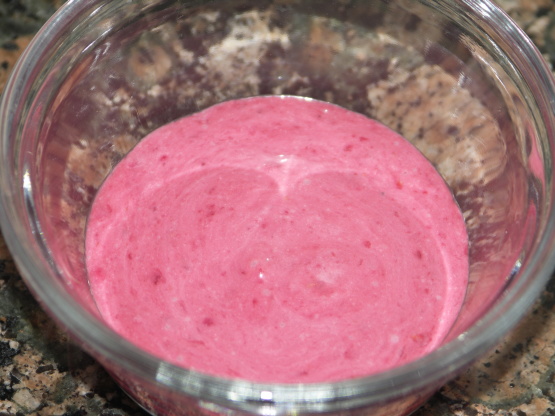 You can replace the raspberries with 3-4 medium strawberries and the yogurt with heavy cream if you don't have sensitive skin. From either Care2's Home Channel or Delicious Living.

I loved it. Smelled so good, you almost wanted to eat it!
Mash the raspberries with the back of a fork or puree them in a blender or food processor.
Add the yogurt and honey to the puree to form a thick mixture.
Apply to the clean face and neck, avoiding the area around the eyes, and leave on for 10 minutes.
Rinse off, using bottled or spring water and cotton pads.
Follow with toner and moisturizer, if desired.