3 Reviews
Great blend of spices. This is wonderful for foods in Morocco/Tunisia. Made for ZWT9 for Hot Stuff.

I thought this was an excellent blend of spices! I made half of the recipe and have plenty to use in several recipes. Thank you for an easy and very tasty version of Ras El Hanout. Made for the Soup-S-Stars during ZWT9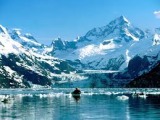 I used this with Almond Butter and Ras-El-Hanout Pasta. I found it a little bland. The spiciness didn't penetrate as much as I would expect and the other flavors blended together into something just sort of mediocre. I wonder if fresh spices would be better.

Ras El Hanout a Moroccan Spice Blend by Rachael Ray