Ras El Hanout a Moroccan Spice Blend by Rachael Ray

Traditional Moroccan spice blend that I found on foodnetwork.com.
Directions
Combine the cumin, coriander, turmeric, paprika, nutmeg cinnamon, cardamom, allspice, cayenne pepper and ground cloves and store in an airtight container away from the heat for up to several months.
Reviews
Most Helpful
Great blend of spices. This is wonderful for foods in Morocco/Tunisia. Made for ZWT9 for Hot Stuff.

I thought this was an excellent blend of spices! I made half of the recipe and have plenty to use in several recipes. Thank you for an easy and very tasty version of Ras El Hanout. Made for the Soup-S-Stars during ZWT9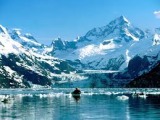 I used this with Almond Butter and Ras-El-Hanout Pasta. I found it a little bland. The spiciness didn't penetrate as much as I would expect and the other flavors blended together into something just sort of mediocre. I wonder if fresh spices would be better.