Boomette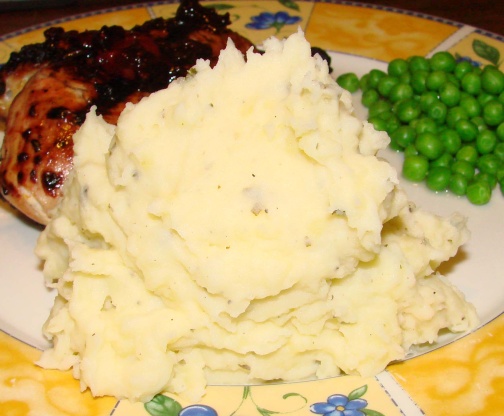 This is super easy with bottled salad dressing. You can mash the potatoes right in the cooking pot to save on cleanup. Goes great with a thick, juicy steak.

I would give this 3 1/2 stars if I could so I error on the side of caution. I love mashed potatoes and I love ranch so I really expected to love this recipe. I used Kraft ranch which I happen to think is good but somehow the flavor got lost somewhere and didn't come through well for me. Perhaps another bottle of ranch would have made this recipe better or cutting down on/eliminating the milk. I even toyed with the idea of using a package of ranch dressing to give it extra kick but I did not have any.
In large pot, combine potatoes with enough salted water to cover. Bring to boil; cook until tender, about 15 minutes. Drain. Heat milk in same pot.
Return potatoes to pot; add salad dressing and pepper. Mash, keeping some potato pieces chunky. Stir in chives.