flower7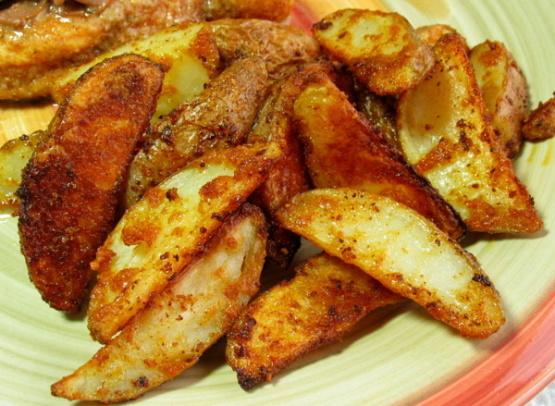 These are like steak fries taken to the next level. Contrary to their name they don't have any ranch dressing in them.
Preheat oven to 375 degrees farenheit.
Cut potatoes into 8 wedges.
Combine butter, cheese, salt, garlic powder, paprika and cayenne pepper in a large bowl.
Add the potatoes and toss to coat.
Bake on an ungreased cookie sheet for 40-50 minutes.