Stacky5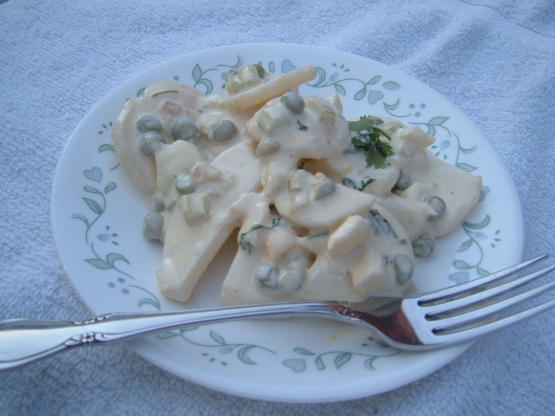 I came up with this recipe as a variation on a classic. I wanted to update the old standard with something a little different and this is what I came up with!

This was ok....My family all said that there wasnt much taste to it. They claimed it was kind of bland...and there was no zing to it. I followed the recipe to a T....thanks for the recipe.
In a large bowl, combine potatoes, celery, onions, parsley, peas, salt and pepper.
In a small bowl, combine mustard and salad dressing.
Pour dressing mixture over potato mixture and toss lightly.
Sprinkle with eggs and cover. Refrigerate for several hours.