Ranch Pasta Salad With Bacon
A delightful pasta salad with the great taste of bacon, cheddar cheese and a creamy sauce made from a packet of ranch dressing. My coworkers ask me to bring this to covered luncheons often. Time does not include chill time.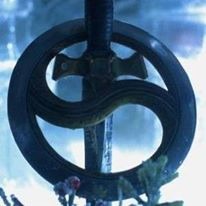 The only change I made was to omit the olives. Delicious salad with a wonderful flavor! Made for A/NZ recipe swap.
Bring a large pot of lightly salted water to a boil. Stir in rotini pasta and cook for 10 to 12 minutes or until al dente, drain.
Place bacon in a skillet over medium-high heat and cook until evenly brown. Drain and chop.
In a large bowl, mix mayonnaise, ranch dressing mix and garlic powder. Stir in milk until smooth. Add bacon, tomato, black olives and cheese and toss to coat with dressing. Season with salt and pepper to taste.
Cover and chill at least 1 hour in the refrigerator. Toss with additional milk if the salad seems a little dry.