Kats Mom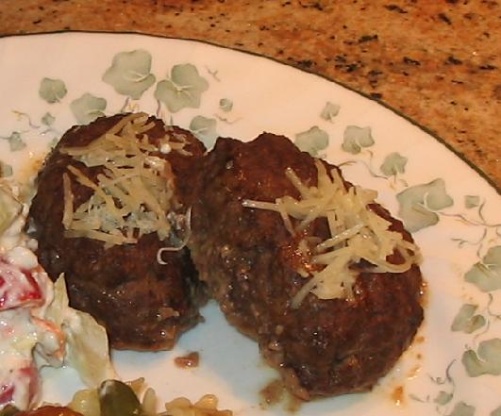 Found in a booklet from Pillsbury. Very tasty and easy. The ranch dressing mix is a bit salty so, if you prefer, you can use less.
Preheat oven to 350 degrees.
In large bowl, beat milk and egg with a fork.
Mix in beef, bread crumbs and dressing mix.
Shape into 6 small loaves.
Place in an ungreased 13"x9" pan.
Brush loaves with Worcestershire Sauce.
Bake, uncovered, for 35-45 minutes until center is no longer pink and juices run clear (at least 160 degrees).
Decorate with strips of cheese if desired.