Ranch Chicken Cheese Ball With Pecans

I love this spread on Ritz, butter crackers, Triscuits or Chicken-in-a-Biscuit crackers!
1 (5 ounce) can chunk chicken, drained
1 (1/2 ounce) package ranch dressing mix
2 (8 ounce) packages cream cheese, softened
1 cup pecans, chopped & toasted
Directions
Combine chicken, salad dressing mix and cream cheese in a mixing bowl, beat at medium speed with an electric mixer just until blended.
Shape into a bowl and roll in pecans.
Cover and chill.
Serve with crackers.
Most Helpful
This was outstanding. I took it to a baby shower and everyone commented on how good it was. Luckily there was a little leftover. So easy to make too. I did mine in the food processor.
I made this as an appetizer for a family cookout and everyone loved it. It is definitely a keeper.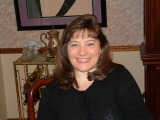 Great easy recipe. We didn't use the nuts and it is more like a dip for us. Can't wait to take to work for next party.