Miss V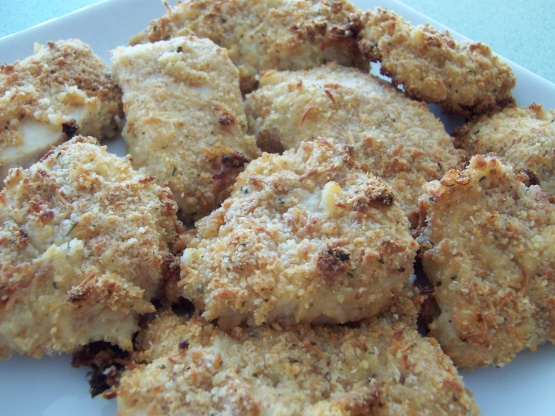 This recipe was created as the result of a mistake but I quickly turned it into a delicious mistake!

Whole famly loved it! Even my picky sister, I used legs instead and no butter. I just kept it covered longer and baked about 1 1/2 hours. Yummy!!
Preheat oven to 375 dgrees.
Cut the chicken breasts into two or three pieces and flatten with a meat mallet.
Mix the ranch dressing, parmesan cheese and breadcrumbs.
Dip each piece of chicken into the buttermilk then the breadcrumb mixture.
Place on a cooking sheet. Dot each piece with a little melted butter.
Bake for about 30 minutes.