Ranch and Bacon Cheese Ball
My family loves this recipe. My husband has fought his brother and sister for leftover cheese ball.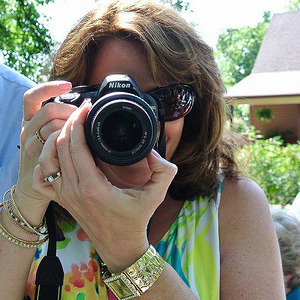 Our whole family really enjoyed this cheese ball for Christmas. I prepared as written except to make two smaller balls rather than one large one. I'm saving the second one for New Years. I should have bought 2 jars of bacon crumbles though. I had to use chopped walnuts on the second one. My husband is the big ranch lover in the house and he felt the ranch flavor was a bit weak. We all thought having it rolled in bacon was a fantastic idea. I plan on using it as my coating for savory cheese balls from now on. Thanks for sharing!
Take 2 packages of cream cheese (softened) and mix till slightly whipped.
Add packet of ranch dressing and mix till incorporated.
Fold in 1 cup shredded cheese.
Pour bacon bits in a plate or pie tin.
Form cream cheese mixture into a ball with your hands.
Roll ball in bacon bits till covered. Wrap cheese ball in plastic wrap and place in the fridge.
When cheese ball feels firm, remove and serve with crackers.