Ranch and Avocado Pasta Salad
Prep 15 mins
Cook 10 mins

This makes a good lunch or side dish and can be varied depending on preferred taste and what ingredients you have in the fridge. For a vegetarian version, simply leave out the meat.
0.5 (1 ounce) package hidden valley ranch dressing mix
1⁄2 cup milk
1⁄2 cup mayonnaise
3 cups dry pasta (Farfalle works nicely)
1 avocado, cut into small cubes
10 cherry tomatoes, quartered
3⁄4 cup cooked chicken, cubed
1⁄2 cup cooked bacon, cut into pieces
Directions
Mix the Ranch dressing mix with the milk and mayonnaise and leave in the fridge to thicken. If you have time, prepare the Ranch dressing a few hours beforehand to allow the flavours to blend.
Cook the pasta.
Mix the pasta with the Ranch dressing, avocado, cherry tomatoes and meats.
Enjoy!
Reviews
Most Helpful
This was absolutely delicious. I made it exactly as written except I made the ranch dressing as described on the package (1 packet Hidden Valley ranch, 1 cup mayo, 1 cup milk). I used a whisk for the dressing and let it sit in the refrigerator for over an hour before making everything else. It was creamy and exactly like ranch should be so that should help anyone who found it to be runny. I made it with patriotic shaped pasta for our 4th of July picnic. As it turns out my family members don't like avocado, so next time I'll make it without the avocado but double the chicken. Thanks for the great recipe!
Buddha was absolutely Wowed with this recipe! I used super thick bacon, stir-fried the cubed chicken with s/p and garlic powder, and used triple the amount of tomatoes (I used grape tomatoes). He said next time to add more tomatoes cause he loves the 'pop' of flavor when he bit into them, (but he's just 'wow, wow, wow', over this recipe!) To quote him: "The smokey bacon, the creamy avocado, the hint of ranch, and a bit of tomato for a zing of superfabulous flavor!" Thanks for an 'awesome' recipe, you are his hero for the day! says he. :)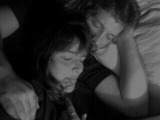 This really was very tasty. My husband grilled the chicken, then I chopped it, threw everything together and we ate it as a main dish, with a side salad. I did cut the recipe in half, but that was the only change I made. Thanks for posting the recipe.