Ramen Noodle Vegetable Soup
Prep 10 mins
Cook 30 mins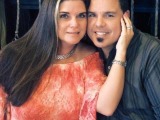 I got this recipe from Quick Cooking magazine. It is a very quick and tasty soup.
1 lb hamburger, browned
1 (46 ounce) can V8 vegetable juice
15 ounces veg-all mixed vegetables
1 (3 ounce) package beef-flavor ramen noodles, broken up (just the noodles, not the flavor packet in the ramen noodles)
1 (1 ounce) package Lipton Onion Soup Mix
Directions
Place all ingredients, except the veg-all, in a stove top pan with lid.
Simmer about 20-30 minutes to give the ingredients time to blend and the noodles and vegetables time to cook.
About 10 minutes before serving, add the can of veg-all--I add the can here so that the veggies don't get mushy from simmering but get heated through.
Stir occasionally.
Serve when veggies are heated through.
Most Helpful
We liked this but no one was real crazy about it. I followed the recipe exactly as written. My boys didn't care for the onion soup in this. They like onion soup but didn't like it in this. I also thought the noodles were too mushy. Next time I would add them at the end because ramen noodles normally only take three minutes to cook.

This was such an easy dish to prepare and the whole family loved it. My picky daughter even went back for seconds and insisted on getting the recipe so she can make it herself. I made one addition to the recipe adding a minced garlic clove to the soup. Believe me this will be a staple in our house now that we have tried it. Thanks so much for posting such a yummy recipe.
I altered this a bit--but find it to be a super-easy recipe that is great for throwing together a meal at the last minute, and with next-to-nothing in the pantry. I made this vegetarian by omitting the beef and using a frozen vegetable mix that included kidney, lima and garbanzo beans. Also, I used Recipe #223023 instead of the Lipton mix. Finally, I used two 3 oz ramen noodle packages instead of one, but I waited to add them at the end with the vegetables so the noodles wouldn't get mushy; ramen noodles only take about 1 minute to cook. Thanks for this simple, versatile recipe!