Ramen Noodle Vegetable Soup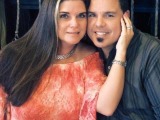 I got this recipe from Quick Cooking magazine. It is a very quick and tasty soup.
Make and share this Ramen Noodle Vegetable Soup recipe from Food.com.
Ingredients
Nutrition
1

lb hamburger, browned

1

(46 ounce) can V8 vegetable juice

15

ounces veg-all mixed vegetables

1

(3 ounce) package beef-flavor ramen noodles, broken up (just the noodles, not the flavor packet in the ramen noodles)

1

(1 ounce) package Lipton Onion Soup Mix
Directions
Place all ingredients, except the veg-all, in a stove top pan with lid.
Simmer about 20-30 minutes to give the ingredients time to blend and the noodles and vegetables time to cook.
About 10 minutes before serving, add the can of veg-all--I add the can here so that the veggies don't get mushy from simmering but get heated through.
Stir occasionally.
Serve when veggies are heated through.