Prep 15 mins
Cook 30 mins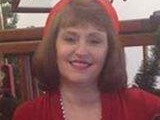 This summer my son graduated from high school, and we attended over 20 graduation parties. Needless to say, we're now broke (lol), but I also got quite a few wonderful recipes. This is one of them. To make it a complete meal, just add chicken. While this does not have to be cooked, I added 30 minutes under "cooking time" because it does have to chill for 30 minutes.
Directions
Put the cole slaw in a large bowl.
Open the Ramen noodles.
Crumble the noodles and add to the cole slaw.
Save the seasoning packets for the dressing.
Add the onions, almonds, and sunflower seeds to the slaw mixture.
Toss.
In a separate bowl mix oil, vinegar, sugar, soy and seasoning packets from the Ramen noodles.
Pour over the cole slaw mixture and toss.
Chill 1/2 hour before serving.
Reviews
Most Helpful
Very good. I was looking for something different. This is a nice change.
Thanks for posting! my mom would make this for potluck at our small church and i have been craving this dish soooo bad! Just like she used to make it!! Yummy!

I'm not usually a recipe "tweaker", but I love the flavors in this recipe and thought switching up a couple of things might make it even better. I subbed some of the oil with sesame oil, I replaced the sunflower seeds with toasted sesame seeds and I browned the ramen noodles in a skillet with a little butter just until they were golden. I have to say, I like this salad both ways!