Ramen Broccoli Slaw Salad
PaulaG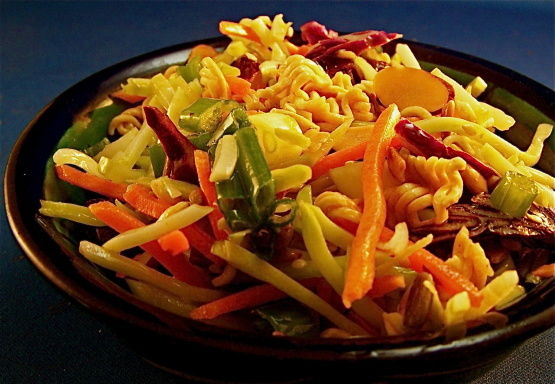 This is my friend Karen's recipe and it's awesome. Great variation of cole slaw. Cooking time includes several hours to chill.
Spread almonds on a cookie sheet & top with sesame and sunflower seed. Toast in oven at 350 for 10 minutes. Put aside to cool.
Mix ramen noodle seasoning packet with the oil, sugar, vinegar & pepper.
Mix the broccoli and green onions together. Add the seeds and toss.
If you are going to serve within several hours, add the ramen noodles at this point and add the dressing.
Toss and chill several hours before serving.
If you are making the day before, don't add the noodles until several hours before serving.
Enjoy!