Ralph & Kacoo's Barbecued Shrimp
PanNan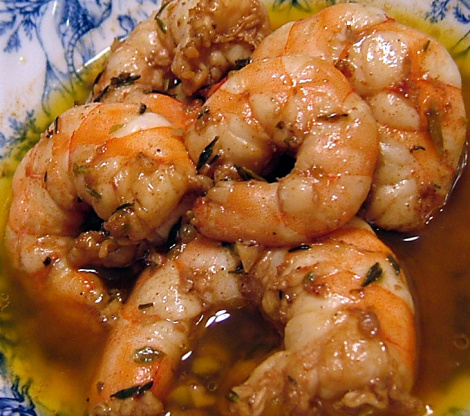 Ralph & Kacoo's is a restaurant chain in Louisiana and they serve great seafood. Since the original recipe did not give an amount of shrimp to use, I would suggest 2 pounds of shrimp in the shells for 4 people, but that would be your call. Serve with a crisp green salad or cole slaw and lots of hot French bread.

Stunning! I only recently started cooking shrimp a lot, since I have found creative ways to reduce the sodium content. I used unsalted butter, low sodium Worcestershire sauce, and my homemade sodium-free creole seasoning. Other than that, I followed your recipe to a "T", except that I halved the recipe for just 2 of us. By the way, I agree that about 1/2 pound of shrimp per person is just right. And I used huge, fat, ohmygawd-size shrimp that I get from a local wholesale seafood market that I recently discovered. Excellent recipe, Ann.
Add all ingredients to a small sauce pot.
Cook over medium heat until well blended and butter has melted.
Simmer for 5 minutes.
When ready to cook shrimp, heat sauce and add shrimp.
Cook until shrimp are pink and cooked throughout.