Bergy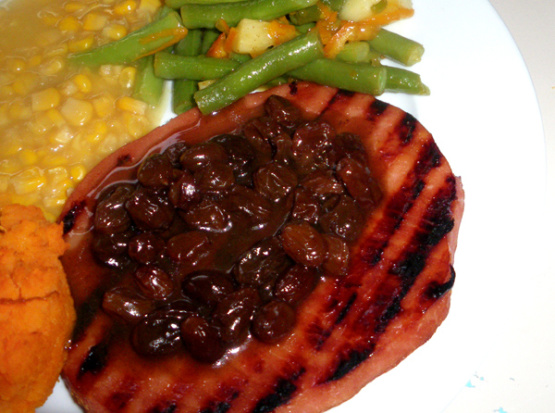 Wonderful sauce to serve with your baked ham.

Now just why is it that a raisin lover such as myself has never come up with a sauce such as this? Can't tell you, but I CAN tell you that this sauce is OUTSTANDING! I didn't make it for a baked ham dinner, exactly, but rather to include on thick deli-sliced honey baked ham! I often eat the slices in a tortilla wrap, & this sauce is great that way, as long as it's made thick enough! Thanks for this great recipe!
Boil raisins and water 5 minutes.
Mix dry ingredients.
Add to raisin mixture.
Cook 15 minutes.
Stir in butter and vinegar.