For me a chutney is a versatile condiment that can be used with almost any kind of meat, or as a spread or.... This one is no exception!
Directions
In a large sauce pan, combine all the ingredients EXCEPT the almonds.
Over high heat bring to a boil, then reduce heat & simmer uncovered about 15 minutes or until somewhat thickened.
Remove from heat, & fold in almonds.
Serve warm or chilled.
Reviews
Most Helpful
A little too much onion for my taste but good combination of other flavors. My dad loved it over the rice. Thanks Sydney Mike! Made for ZWT8 trip to India.

Yum! I used fresh peaches and large diced them. This was so easy and quick to make. And we loved the crushed red pepper for heat. Served it warm over vanilla ice cream for a late night snack. Thanks for a great chutney recipe.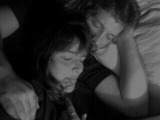 Yum! I did the same as echo echo and chopped up the peach slices a bit. I also used a dried chili instead of the red pepper flakes. This is a really tasty chutney, and so quick to make!