Raisin, Honey Mustard Sauce for Ham
Bergy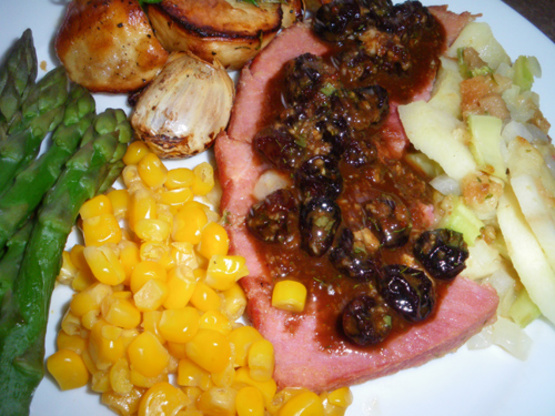 This is a lovely sauce for your Easter ham. A bit sweet/sour in the flavor. I often plump the raisins in 4 tbsp of rum overnight before adding them to the sauce.
In a glass bowl combine the oil, honey, mustard, chives, ginger, dill, paprika garlic and raisins.
Whisk in the vinegar, soy, lemon juice and add salt & pepper to taste.
Let the sauce stand for at least 30 minutes at room temperature before serving.
Ladle it over slices of hot ham.