Ms B.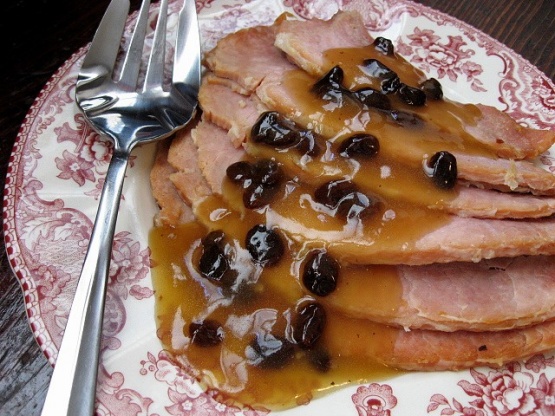 I adopted this recipe from the Recipezaar account. The original poster noted that it is really sweet and good on baked ham. I prepared it for my Easter ham and found it to be sweet with a slight tang from the mustard. I used a powerful, dry, ground mustard and liked the contrast of the bite with the sweetness of the other ingredients.
In a saucepan combine brown sugar, cornstarch and mustard.
Stir in water, raisins, vinegar, lemon juice and lemon peel until blended.
Bring to a boil and cook and stir for 2 minutes or until thickened.
Stir in butter until melted.
Serve warm over baked sliced ham.