Zaney1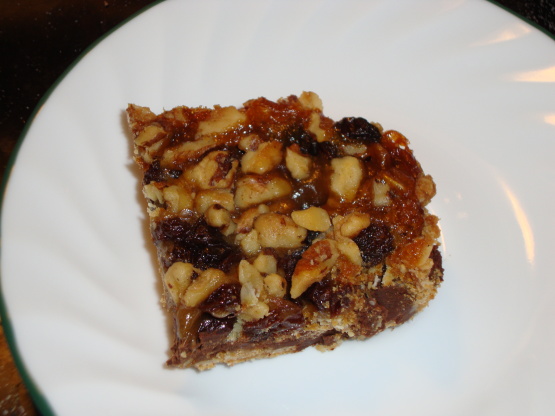 These bars were a big hit with the preschoolers, when I had the daycare. They (of course) liked to help me make them too!
Heat oven to 350*.
Mix 1 cup flour, oats, sugar, baking soda, and salt.
Stir in butter;, mix well.
Stir in chocolate chips.
Press into bottom of lightly greased 13x9 pan.
Bake 12 minutes.
Mix caramel topping and remaining flour.
Remove pan from oven, drizzle on top.
Sprinkle raisins, and walnuts on top.
Bake for 16 minutes.