Prep 10 mins
Cook 45 mins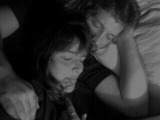 This bread qualifies for part of a meal plan. If your not dieting, enjoy and serve freshly baked, cut into thick slices and smeared with lots of butter. All Lite-Bleu recipes are meals or recipes that we designed for our weight loss diet. Please visit our homepage for more info.
Directions
Preheat oven to 425 degrees F. In a large bowl sift together the flour, sugar, cinnamon, salt and soda. Mix in the dried fruit.
Make a well in the center and pour most of the milk in at once. Using one hand, mix in the flour from the sides of the bowl, adding more milk, if necessary. The dough should be soft, not too wet and sticky.
When it all comes together, turn it out onto a floured board, knead lightly for a few seconds. Pat the dough into a round about 1 1/2 inches deep and cut a deep tic.tac.toe pattern on it.
Bake in a hot oven for 15 minutes, then turn down the oven to 400 degrees F. and bake for another 30 minutes or until cooked. If you are in doubt, tap the bottom: if it is cooked it will sound hollow.
Most Helpful
This came together really easily, and tasted lovely. It was very dense ( a little too much for my tastes, but that's just me!), but that could easily have been down to the way that the dough got handled, as I was baking with two four year olds.
Like I said, it was still tasty though!!
Made for PRMR.

Mmmm, what a yummy bread! It made for a lovely light breakkie this morning with the perfect texture and taste. The crust ist very crunchy and the inside moist and dense. Just the way it should be. I used whole grain flour as thats what I had on hand and prunes for the fruit. A very lovely combination, but Ill try the raisin version next time as well. I made half the recipe as its only two of us in my house and that way I had a cute little loaf. THANKS SO MUCH for sharing this gem of a recipe with us, 2Bleu! Made and reviewed for Everyday Is A Holiday Tag Game August 09.

This is a dense bread that is easy to make. I actually shaped mine into a heart and it only baked for 23 of the last 30 minutes. I added extra raisins and will probably add cinnamon next time to spice it up a bit - maybe some vanilla too.