MelMay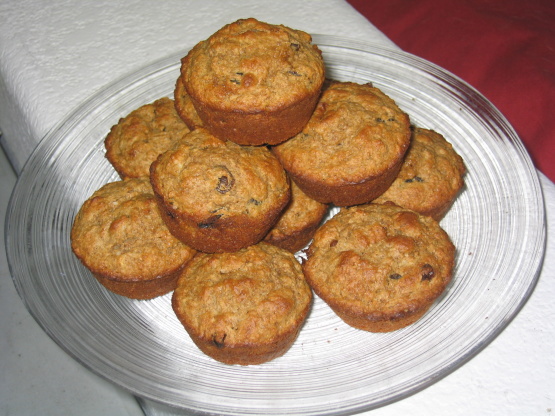 Top Review by MelMay
this recipe was exactly what i was looking for this morning. i used whole wheat pastry flour in place of the all purpose, and i didn't have any vanilla so i omitted that. made mine with smart balance spread and added some flax seeds and slivered almonds in addition to the raisins. just had one now and they are delicious!
Preheat oven to 400° and grease a muffin tin.
In a mixing bowl, combine bran and milk.
Add in egg, butter, and vanilla; stir to mix well.
Stir in raisins.
In another bowl, sift together flour and baking powder.
Add in brown sugar, cinnamon, and salt; mix well.
Make a well in the center of the dry ingredients; add bran mixture.
Stir just until blended.
Spoon batter into muffin tin.
Bake for 15-20 minutes or until test done.