Raisin-Apple Tortilla Roll-Ups
Nimz1466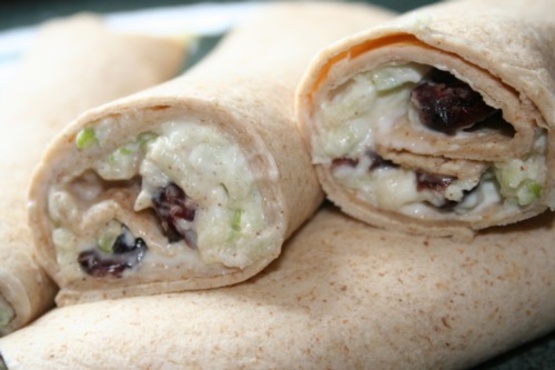 These make a delicious, healthy breakfast, snack, or even dessert! Recipe Source: Sun-Maid Raisins

These are absolutely delicious! I put them in my kids' lunchboxes, and they were a big hit. These are so sweet, they are like a yummy dessert. Thank you so much for posting!
In a small bowl, combine cream cheese and honey.
Mix thoroughly.
Stir in raisins and apples.
Divide raisin-apple-cream mixture evenly among four tortillas.
Sprinkle with cinnamon sugar.
Roll tortillas up.
Place tortillas seam-side down on a microwave-safe plate.
Heat each roll in microwave on half power for one minute or until warmed through.